<< Jan 26, 2007 @ 22:19 >>
So the other day I just had the TV on in the background as per usual. I was on one of my typical channels... like TLC or Discovery or the like. I'm pretty sure there was something on in like 15 minutes that I wanted to watch, so I just put it on that channel early. Anyway... I'm getting way tangential here.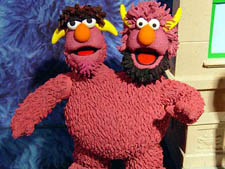 The point is, on the television was the most amazing thing I've ever seen.

Ever.

There, on my TV, was a real, living, breathing, two-headed girl. I shit you not. We're talking full-on two-headed monster here.

Ok. It is possible it was two girls sharing the same body.

Maybe.

I was too busy screaming and freaking out to know for sure.

Anyway... I didn't really think any of you would believe me, so I used this thing called the "internets" to "google" some photos. It was quite easy really. I just typed in their names. Abby and Britanny.

All sorts of great photos turned up. Some of them not the girls I was looking for, but interesting nonetheless. (What's the thing most wrong with that picture.)

Anyway, I wouldn't lie to you. Check this out: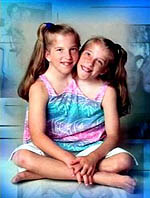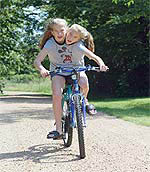 And here they are as a little girl: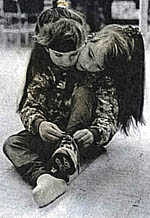 I'm really going to hell for referring to them in mixed singular-plural. They're going to google themselves. And I'm going straight to hell.

Did I mention they live in Minnesota?
Reader Comments...
Add a Comment...