<< Apr 4, 2006 @ 15:27 >>


So, Jesse turns to me and he says, "Traffic is stopped both directions on 94. Somebody is gonna jump off the bridge at 3rd." Just as I'm frantically trying to load up the correct traffic cam off the MN DOT website, Jesse is sending me similar camera links. I love the internets. I totally got some hot snaps. They were zooming and panning the web cam in real time.

I guess they arrested the guy.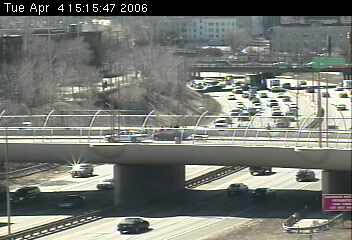 I quickly called into Radio K to request the following set:

*"Jumper" - Third Eye Blind
*"Jumpers" - Sleater Kinney
*"Fell off the face of the earth" - Firewater
*Anything by Elliot Smith

They're playing the Sleater Kinney right now.
Reader Comments...
Me too. Me too.
Add a Comment...