<< Feb 15, 2006 @ 16:15 >>
Man, I was all ready to praise the government. You know... break bread together and move on. I thought we had made some progress, me and the government. But, you know, then they go and do something really stupid.

Look, if you are going to write the word rapist on an Iraqi's ass, you could at least spell it correctly. If you can't spell that, how are you ever going to spell Abu Ghraib?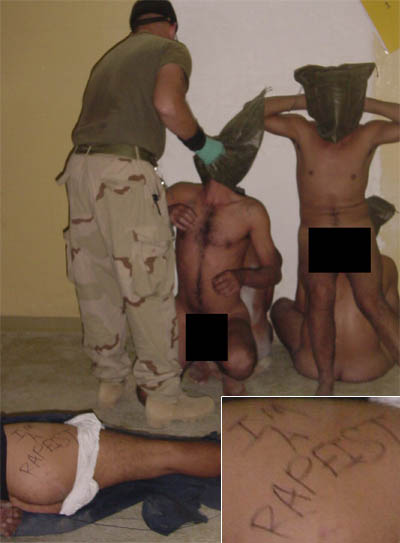 Reader Comments...
George W can rape me any time. You know I get off on that sick shit.
Add a Comment...